District Announcements
District Announcements
2021 MMBDA Annual Session
Visitor Comments (0)
Be the first to post a comment.
Discuss On Facebook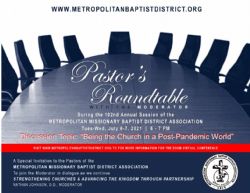 Pastors are encouraged to join Moderator Nathan Johnson during the 102nd District Annual Session in a special Pastor's Roundtable.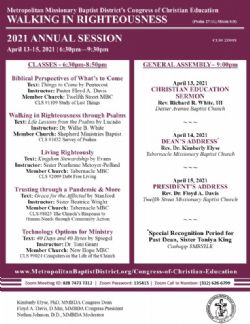 Visit the Congress of Christian Education page for class listing and registration.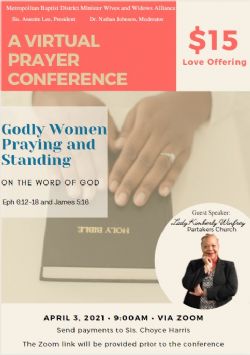 Visit the Minister's Wives & Widows page for details and registration info.