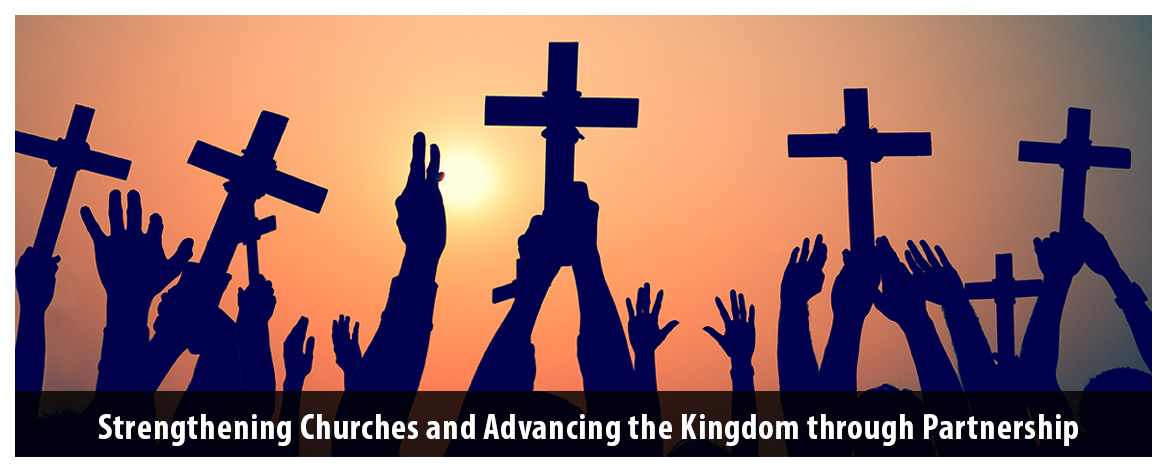 And let us consider how to stir up one another to love and good works, not neglecting to meet together, as is the habit of some, but encouraging one another, and all the more as you see the Day drawing near. - Hebrews 10:24-25 ESV

Welcome
Welcome to the Metropolitan Missionary Baptist District Association. We seek to "Strengthen Churches and Advance the Kingdom through Partnership" in a number of intentional ways. We recognize that we can reach further with greater impact working together. Building on the individual work of each autonomous member church, we gather ourselves together in cooperation with a commitment to right orthodoxy to advance the Kingdom of Jesus Christ in our community. Consider joining this important work as we sharpen and strengthen each other to do the work and will of Him who has called and commissioned us in this time.
District News
& Announcements
Observance of the Lord's Supper at the Fall Inspirational Meeting - With great anticipation, we are preparing for the Fall Inspirational Meeting on November 16, 2017 at 7:00pm at the Twelfth Street Baptist Church.  Please note that we will be observing the Lord's Supper in joint fellowship. Please be in Lord's Supper Service attire (Pastor's white robes, Women white, Men Black suits, etc.). We look forward to a great time of fellowship and inspiration as we strive together for the advancement of the Kingdom. If you have any questions, please email info@metropolitanbaptistdistrict.org
Appreciation Program for Rev. Dr. Henry L. Fuller - The Metropolitan District will join the Wolverine State Convention in celebrating and honoring Rev. Dr. Henry L. Fuller, Immediate Past President on November 1, 2017 at 6:00 pm. The appreciation celebration will take place at the Corinthian Missionary Baptist Church, where Rev. Roy Manning is the host Pastor. The address is 104 S 10th St, Saginaw, MI 48601. Tickets are $40 per person. Checks should be made payable to: Wolverine State Missionary Baptist Convention Sis. Irma Wise will be collecting paid reservations for the Metropolitan District. Please call her at 313-345-5340 or email info@metropolitanbaptistdistrict.org for more information and/or to secure your space. She is asking that all contact be made no later than October 28th. Please pass this information to members of the Metropolitan District. Thank you for your assistance.