Metropolitan Baptist District Association
of Greater Detroit, Michigan
Nathan Johnson, D.D., Moderator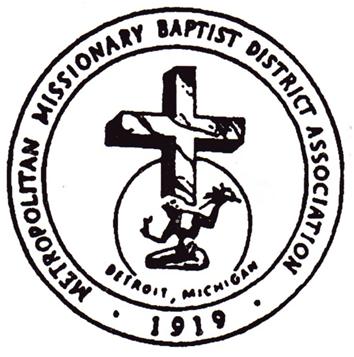 "Strengthening Churches and
Advancing the Kingdom
through Partnership"
Hebrews 10:24-25
---

Welcome to the Metropolitan Missionary Baptist District Association. We seek to "Strengthen Churches and Advance the Kingdom through Partnership" in a number of intentional ways. We recognize that we can reach further with greater impact working together. Building on the individual work of each autonomous member church, we gather ourselves together in cooperation with a commitment to right orthodoxy to advance the Kingdom of Jesus Christ in our community. Consider joining this important work as we sharpen and strengthen each other to do the work and will of Him who has called and commissioned us in this time.
Check out our News and Announcements, the District Calendar, or any of our Auxiliaries for up-to-date information and how to remain connected. We are better together!
Contact us by emailing - info@metropolitantbaptistdistrict.org to:
Submit church announcements
Join the Metropolitan Baptist District
---
---
It is our goal to provide you an interactive, informative site that connects you with the happenings within the district. If you find pages on this site that need updating or are seeking information that is not provided please help us update the site by sending an email to the
Content Manager
. Thank you for your interest and participation in the Metropolitan Baptist District Association!