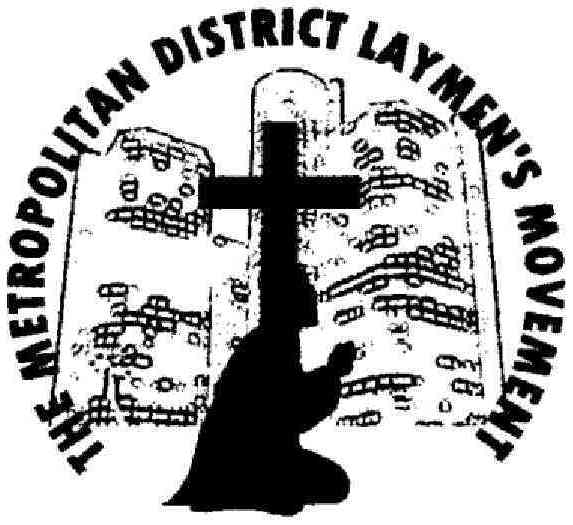 METROPOLITAN BAPTIST
DISTRICT
ASSOCIATION
---
The Metropolitan District Laymen come together to:
Promote oneness of Baptist Men in the Lord Jesus Christ


Promote a spirit of fellowship, service and cooperation among its members


Cultivate and transmit the Spirit of Stewardship


To serve as a fellowship and training of men in Mission and other areas needed


Engage in many Christian activities that will help Baptist men develop our young and senior men into mature Christian manhood


Recognize the great need for compassion for our fellowman

ACTS OF KINDNESS PROJECTS
We are assisting other organizations with donations to help provide care for those in need. We are looking forward to participating in holiday boxes, supporting Carver Camp, and adopting a school. Check back often for updates and additions to the calendar.
---
District Laymen Officers:
| | |
| --- | --- |
| President | Bro. Evans Holman |
| 1st Vice President | Bro. Ricky Sears |
| 2nd Vice President | Bro. Nathaniel Johnson |
| 3rd Vice President | Bro. Kerry Humphries |
| 4th Vice President | Bro. Chester Dunbar |
| Recording Secretary | Bro. Josh Mobley |
| General Secretary | Bro. Kelab Oates |
| Time and Place | Bro. Odess Johnson |
| | |
Junior Laymen Division Officers:
| | |
| --- | --- |
| President | Bro. Louis Chambers, Jr. |
| Vice President | Bro. Gerald Garlington |
Laymen Christian Educational Leaders:
Rev. Ronald Burks, Dean MEDCCE
Nathan Johnson, D.D., 2nd Vice Moderator
---
Meeting Calendar
Metropolitan District Layman's Monthly Meeting Sites
(9am to 12 Noon, on the third Saturday of the Month)

:
December 21, 2013

14221 Southfield, Detroit, MI 48223

Rev. Charles Twymon, Pastor

January 18, 2014

Rev. Robert Walker, Jr. Pastor

February 15, 2014

1840 Midland Street, Detroit, MI 48238

March 15, 2014

8345 Ellsworth, Detroit MI 48238

Rev. Oscar King, lll, Pastor

2222 Illinois Street, Detroit, MI 48207

Rev. Kevin Johnson, Pastor

May 17, 2014

5337 E. Seven Mile Rd. Det. MI

Rev. Bernard Byles, Pastor

June 7, 2014

District Laymen Annual Banquet

August 14-16, 2014

Boys Annual Retreat at Carver Camp
---