Member Church Announcements
---
News & Announcements from Member Churches
Tabernacle Missionary Baptist Church Christian Education Week 2018
SPECIAL ANNOUNCEMENT ::: "What is Truth?" ::: Come study with Tabernacle MBC September 17-21, 2018 ::: Please ANNOUNCE & SHARE
---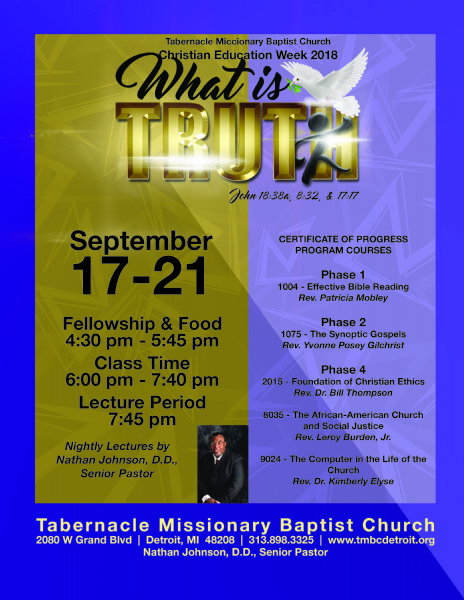 Visitor Comments (0)
Be the first to post a comment.
Discuss On Facebook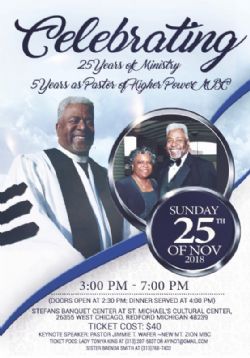 November 25, 2018 - Higher Power Missionary Baptist Church will celebration 5 years of ministry as Senior Pastor Anthony J. King, Sr., celebrates 25 years of Pastoral Ministry. See flyer for details on how to support and join the celebration.
The Twelfth Street Missionary Baptist Church is sponsoring 2 events. Click for details.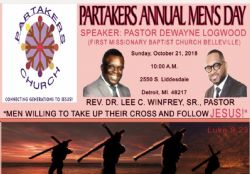 Partaker's Church Annual Men's Day, Sunday, October 21, 2018 at 10:00 am.. Guest Preacher: Pastor Dewayne Logwood. Pastor Lee Winfrey Sr..