Member Church Announcements
---
News & Announcements from Member Churches
Palestine Celebrates Pastoral Anniversary of Rev. Ronald C. Burks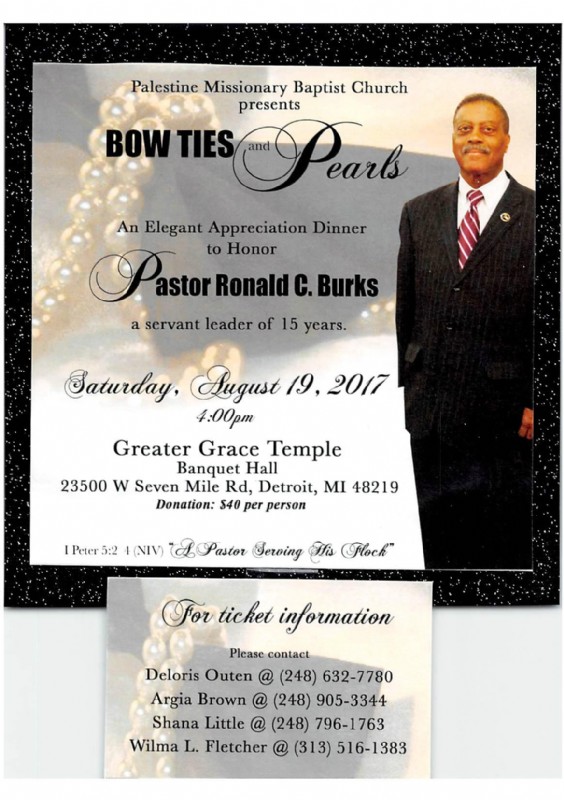 Visitor Comments (0)
Be the first to post a comment.
Discuss On Facebook
PLEASE NOTE UPDATE: Viewing will be Thursday, February 22, 2018 at Andrews Funeral Home from 2-8pm. Celebration will be Friday, February 23, 2018 at Christian Fellowship of Love Baptist Church from 6-9pm. The Homegoing will be Saturday, February 24, 2018 beginning at 11:00 am.
Join the Corinthian Baptist Church in their centennial celebration. Sis. Charlene Jones Mitchell, Historian, Rev. Wayne Little, Pastor.
Join us September 27-29, 2017 - for the Youth and Multi-Church Fellowship Revival at Pilgrim Baptist Church of Northeast Detroit. (18474 Binder, Detroit, MI). Dr. Yvette Griffin, Host Pastor.