Member Church Announcements
---
News & Announcements from Member Churches
Dexter Avenue Baptist Church Announces Women's Conference 2017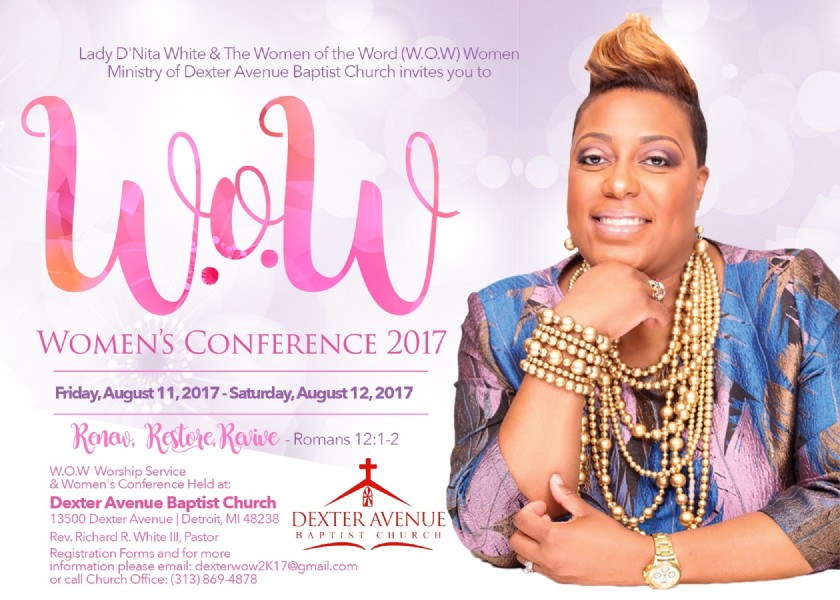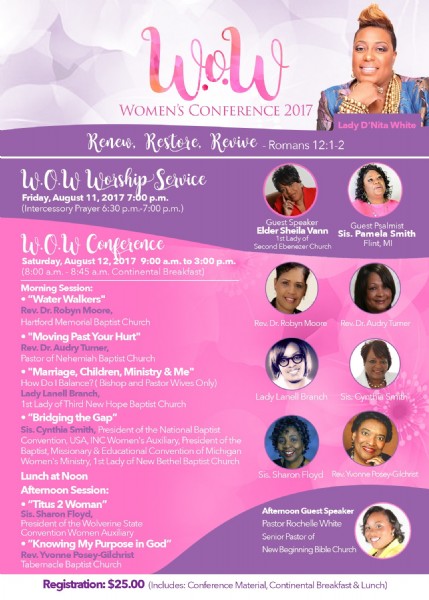 Visitor Comments (0)
Be the first to post a comment.
Discuss On Facebook
Join the Pilgrim Missionary Baptist Church in celebrating the first Pastoral Anniversary of Rev. Dr. Yvette Griffin.
Palestine Announces the 15 year Pastoral Anniversary on August 19, 2017 at 4:00pm.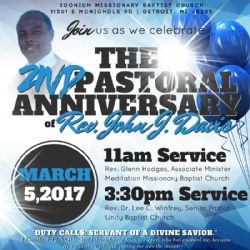 Join the Iconium Missionary Baptist Church as they honor Rev. John J. Davis in his 2nd Pastoral Anniversary on March 5, 2017.